Custom Engineered Centrifugal Pumps
IPC pumps are the result of a long experience within process plants operations and rotating machinery design, manufacturing and commissioning practice, developed serving  in major world class  industry leading companies. IPC pumps are designed to cover highest quality requirements for the process industry .
Taking advantage of specialty know how on  machinery control and protection systems for high speed  and critical services, IPC designed an advanced centrifugal pump control and protection system with innovative features. IPC centrifugal pumps are designed to be optimally used when integrated  within these IPC advanced pumping systems.
Centrifugal Pumps
Top/Top or Top/End execution Types OH1-OH2
Pump customized engineering
Full Hydrodynamic CFD simulated design
FEM designed mechanical components
Hydro-structural integrated design
Advantages
Extended Operating reliability
Reduction of maintenance and repair costs
Production efficiency
Energy saving
Environmental impact reduction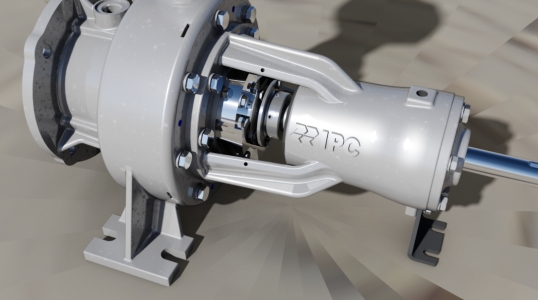 OH1-OH2 Centrifugal Pumps End suction
API Applications
Process hydrocarbons, Petroleum refining, production and distribution
Petrochemical and chemical processing
Gas industry services
Boiler circulation Water/Condensate extraction
Foul water
Biofuels
Solar
High-temperature applications
General industrial
General Purpose Applications
Municipal water
Domestic water
Irrigation
IPC Centrifugal Pump DESIGN
IPC Centrifugal pumps have been designed for high performances and high efficiency using latest technology engineering tools, following an integrated design process.
IPC pumps hydraulic design is developed using CFD techniques and integrated with advanced structural FEM analysis.

High efficiency hydraulic design developed with CFD techniques
Advanced structural analysis (FEM).
Hydraulic-structural integrated design process
Mechanical DESIGN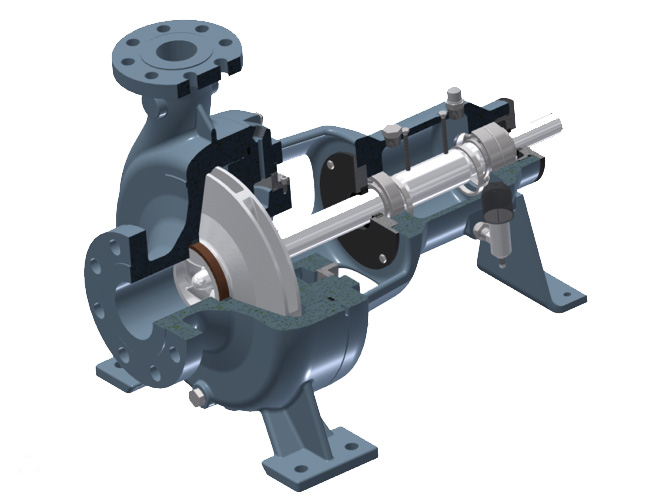 IPC OH1-OH2 type pumps are horizontal single stage, radially split, hoverung , with top-end / top-top execution, in  foot-mounted or  centerline-supported configuration. Pumps are manufactured according to API 610/ISO 13709 specs, and feature an ISO 21049/API 682 compliant seal chamber and are fully customizable to meet customer performances and service requests.
Each pump is duly engineered following advanced design criteria based on computer simulations and analysis, while manufacturing is executed following state of the art methods and using latest production technologies. Pumps are designed to withstand the high pressure and temperatures required by API 610 design criteria and are providedwith all-metal flexible element, spacer-type coupling.